Message by Principal
Technology is the best when it brings people together…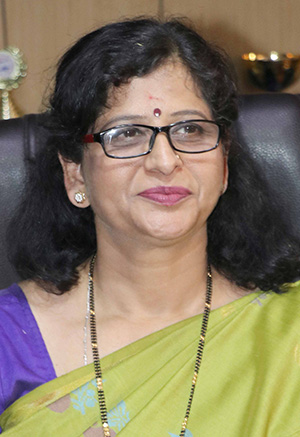 Dear young Girls
Your choice to be a part of this 'A' grade institution represents your resilience, strength and dedication to claim your place in the Global World. This academic year promises to be challenging as we have navigated the Covid-19 experience and adapted to the 'new normal'. In this new scenario, let's be Tech-Savvy but not comprising with human values and not substituting human relations.
I promise you that each girl child in RR Bawa DAV College for Girls shall be provided the sound platform not only for academic excellence but also for co-curricular & extracurricular activities. We shall offer diverse opportunities to you to explore your interests and to develop leadership skills. I urge you to participate in these activities & contribute to the college life & Wider Society and help us provide you everything for your holistic growth.
Dear Students, let us soar together building on the legacy of our DAV Fraternity and scale new heights aiming always 'Yet Higher'.
God Bless You All!
Dr. Ekta Khosla
Principal
RR Bawa DAV College for Girls Batala