About College
Our Historic Journey
Founded on the lofty ideals of Arya Samaj and crafted by the Futuristic vision of great philanthropists Mahashya Gokal Chand Ji, Smt. Ram Rakhi Bawa and other great DAV missionaries in the year 1965 under the aegis of DAV College Managing Committee, New Delhi, R.R. Bawa DAV College for Girls is a name to reckon with in the arena of higher education in Punjab, especially in case of women education. Re-accredited with 'A' Grade by NAAC and conferred with the Status of 'College with Potential for Excellence' (CPE) by UGC, the college prides itself in having completed the journey of 57 years of its glorious success and excellent achievements.
Vision
Value-Based Holistic education imparting Life and Technological skills through Sustainable means to achieve the goal of Women Empowerment.
Mission
•To impart holistic education for active participation in National Development.
•To provide a platform for creative, innovative, ethical and employable knowledge base.
•To inculcate problem solving & analytical skills among women.
•To adopt green culture for achieving sustainable goals.
•To strengthen the roots of Indian value system.
•To enhance vocational, technological and entrepreneurial skills for self-reliance.
•To promote inclusive education for equity and access.
Honors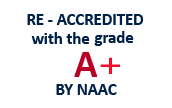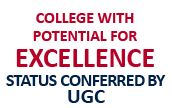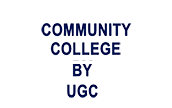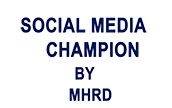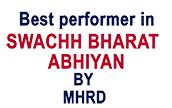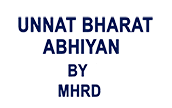 With a tribute to this golden accolade to womanhood, I would like to write a few words as a prologue for our creative and consolidated efforts which have made us capable of achieving the unachievable, surmounting the insurmountable and.
Read more..